Hello bookworms. Today we are here to wrap up my 2019 as we have been doing so for the past 3 years.
This has got to be my favorite yearly post idea. Maybe because these posts are for me more than for the people reading it. It feels like a time capsule when one comes back to it later. It is a wonderful feeling to reflect upon the passing year and prepare for the upcoming one with a healthy and fresh mindset. I usually write about my top list books, achievements, favorite posts and goals for future in this post but I'm skipping out the achievement section this year because I feel like there hasn't yet been an outcome for the things I've been working on. Enough blabber. Favorite books first.
✨Favorite books
#9 A Very Large Expanse Of Sea by Tahereh Mafi
This was one of my first reads of 2019 and it never stops being relevant or incredibly touching. The fact that most of the events in the book is inspired by the real life discrimination and humiliations suffered by the author heightens the importance of the story. I loved the characters, the adorable love story between James and Shirin, and possibly everything that Tahereh Mafi had intended to offer through this beautiful tale. I wrote a review which you can read over here
#8 The Simple Wild by K.A Tucker
I only recently picked up this book on a whim because I had finished reading some heavy subject-matter books and I wanted something to soothe my scarred soul. And let's face it, a contemporary adult romantic fiction does that the best for me. This book was supposed to be a rebound. 390 pages later, It's one of my favorite contemporaries. A simple wild was a love letter to Alaska. But It also had literally everything I look for in a romantic fiction to make me feel whole. A beautiful family dynamic? Check. Hate to love trope? Check. A wholesome story that hits you right in the feels? Check check check. My only complain is that the love interest came out as disrespectful sometimes. Was not a fan of some of his comments. But we can live with that as long as we acknowledge it.
#7 Feminist Books by Chimamada Ngozi Adichie
These books should be required reading. I read We should All Be Feminists a few months ago, and I'm currently reading Dear Ijeawele and both these books are so powerful and necessary. I loved seeing what feminism means from the point of view of a Nigerian Woman, where the culture to which they belong is way more strict and exclusive towards women. Being so passionate about this topic, I feel like these two books are a great introduction to feminism and literally EVERYONE should read it. I remember just nodding my head throughout the book because It spoke to me on a spiritual level.
#6 Pet Semetary by Stephen King
Scariest book I've ever read. I did not expect to like it so much because I thought it'd be just a normal scary story that I'll forget about after two days, but it is so much more. It explores grief, trauma and the extents to which humans might go to deal with it. The last line of the book sent actual shivers down my spine. I have my issues with Stephen King but this book is truly memorable. Not exactly in a happy way. But you can count on it to blow your mind. It is very disturbing, and I absolutely love it. I talk about it a bit over here
#5 Rebecca By Daphne Du Maurier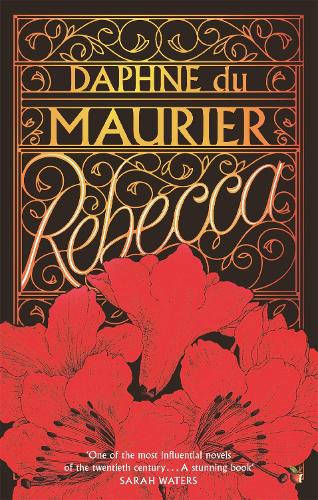 My favorites list is incomplete until it includes a classic novel. And this year we have the highly acclaimed Gothic novel- Rebecca. Hands down the best domestic thriller there is. It felt like I was transported to Manderley for the length of the book. I loved the eerie atmosphere, the curious characters (Mrs Denvers genuinely scares me) and the horrors that unfolded one by one. Its not one of those books which will make you jump in surprise instead it will slowly creep on to you and leave you baffled by the end of it. A really well crafted yet subtle plot. Ah, love love love it!
#4 A Gentleman in Moscow by Amor Towles
I remember feeling a lot of things at once when I turned the very last page of the book. Overwhelmed, thankful, and mesmerized were the most heightened feelings. I have always had a special place in my heart for historical fiction, but after reading A Gentleman In Moscow I understand why. This book was incredibly intelligent and beautiful. Easily one of the best books I've ever read. The best way I can describe my reading experience for this book is like a journey I didn't want to go on, but after walking a few miles, I realized I don't want to reach the destination because I'm so in love with the journey itself.
#3 And Every Morning The Way Home Gets Longer And Longer by Fredrik Backman
The truth is I don't know how to talk about this book without bawling my eyes out. It is the most beautiful thing I read this year. I don't know how this little novella managed to wreck my heart, but it did. It's a story about loss and love, the kind of pure love between a grandfather and grandson, and a father and a son. I don't even know what to say. No words big or small can explain how much I adore this story. Every page, every sentence bewildered me and left me wondering as to how someone can weave words so beautifully into this precious gem of a book. Read it. Read it. Read it.
#2 The Secret History by Donna Tart
I don't think I've stopped raving about this book ever since I finished it back in June. I am simply obsessed. Donna Tart wrote a book I didn't know I needed in my life. Everything about The Secret History intrigues me and also drives me crazy. This book scared me, disturbed me, frustrated me and made me me want to call up the author and be like What.was.that.ending. But Oh how much I'm in love with this strange beautiful book. I wrote a full raving review over here. It is one of my favorite reviews of this year ❤
#1 The Lord Of The Rings Trilogy by J.R.R Tolkien
Is anyone even surprised? One of the best decisions I took this year was to delve into the middle earth. I'm in love with it. Tolkien was a genius when it came to storytelling and nobody can convince me otherwise. Reading this book was a phenomenal experience. My favorite out of the three has to be Return of the king. It was the perfect summary to this incredible series. I never understood why people loved Lord of the rings so much but now I know. There is so much to take from it, so much to learn and so much to live through these characters. I remember putting down the last book and feeling an odd sense of peace and happiness. It felt like I had completed the quest instead of Frodo, haha. Nevertheless, I'm going to be reading more books of Tolkien, especially The Silmarillion. Wish me luck!
✨ Favorite posts I wrote this year
✨Goals for 2020
Read more Feminist Fiction/non-fiction
Read more diversely
More classics (I have a particular list which I'll upload In Jan)
More Buddy reads with my fellow bloggers. I did my first buddy read this year with Rita over at Bookish Rita. The book was okayish but I had a lot of fun!
Get into a good law school (very scared for this one)
NO negative people in 2020
become a hermit?
✨Lastly, thank you..
I want to take a moment to thank all my followers and blogger friends for reading my posts, commenting on it and just being so adorably supportive in general! I also want to thank publishers and authors for sending books free of cost over to my place. It so so kind of them and it honestly means a lot to me and I dont ever want to take it for granted.
Hello! how was your 2019? I'd love to hear about it. If you have made similar posts link them below, I'd give it a visit. Have a lovely new year!