Hello my lovelies, I have a lot to talk about today.
We have got books I read in the month of October, the books I'm hoping to read and a new series that I'll be starting on my blog etc etc. Alongside these, I also want to write share some of the stuff that has been happening with me. Which is nothing so I'll basically be only rambling about how anxious my life is Of course you don't have to bear with that, which is why BOOKS first.
Recent Reads 👻
Pet Semetary was no doubt the most horrifying, depressing, and scary book I've ever read. It was also my first Stephen King book. And as you can probably guess, I loved it. The most striking feature of this book is that the horror element is not what makes the book that scary, in fact it comes much later on. However, the way that grief as a subject is dealt with in this book is brilliantly realistic. It explores the human mind after trauma and the extents to which a person can go after suffering loss. It's twisted, wicked and amazing. It is well paced and to be honest, has the most frightening ending ever. Perfect for Halloween month.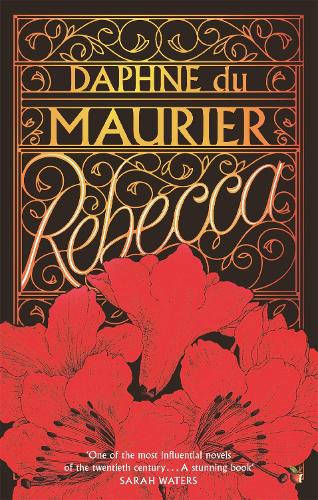 *Drum roll* Meet my new favorite Gothic novel. I finished reading Rebecca like three hours ago, I think and I just can't stop thinking about it. You have probably heard of this book before because of all the hype, and let me just tell you that it deserves every bit of praise available on the internet and otherwise. An unnamed heroine, a dead ex wife and a beautiful huge house full of sinister memories. This story was simply genius. If you like gothic lit, this is for you. I'll probably do a full review of this one so stay tuned for that. Some gigantic raving about to come.
I also read The Fellowship of the ring and The Two Towers recently and I've kept it no secret that I'm in love with everything related to Tolkien. I loved these two books. I'll be honest, it took me some time to adjust to his writing but once I did, the story read like the wind. It is rich, has the most beautiful prose I've ever read in literature ( except Gatsby lol) and the world building compares to none of the other fantasy books I have read. Again, I don't think I'm doing these books justice by talking about it here, I want to finish Return of the King and post a full review on my blog.
spooky TBR 👻
In the middle of the night, in a house on a quiet street in suburban Minneapolis, intruders silently murder Luke Ellis's parents and load him into a black SUV. The operation takes less than two minutes. Luke will wake up at The Institute, in a room that looks just like his own, except there's no window. And outside his door are other doors, behind which are other kids with special talents—telekinesis and telepathy—who got to this place the same way Luke did: Kalisha, Nick, George, Iris, and ten-year-old Avery Dixon. They are all in Front Half. Others, Luke learns, graduated to Back Half, "like the roach motel," Kalisha says. "You check in, but you don't check out."
Anna Fox lives alone—a recluse in her New York City home, unable to venture outside. She spends her day drinking wine (maybe too much), watching old movies, recalling happier times . . . and spying on her neighbors.Then the Russells move into the house across the way: a father, a mother, their teenage son. The perfect family. But when Anna, gazing out her window one night, sees something she shouldn't, her world begins to crumble—and its shocking secrets are laid bare. What is real? What is imagined? Who is in danger? Who is in control? In this diabolically gripping thriller, no one—and nothing—is what it seems
Other Ramblings 🌙
New Series on the blog?
So I've been thinking a lot and I want to start two new monthly? series on my blog to spice things up and be more interactive with the lovely book blogging community mostly because I think I stay pretty aloof not participating in any memes and all. However. That being said, I want to send out mails to different book bloggers every month and ask them interesting questions and then post it here. It'll be sort of like a promotion but more…amusing? I PROMISE you that. I'm not sure how this will go about exactly so don't hold me on to that. But I'm pretty positive I'm going to come up with a easy and fun system.
Secondly, I've been reading across genres and delving into less popular fiction compared to all the hyped ones and It's all good. I realized I want to help Independent Authors as well along with the traditional publishers to help get their content out there because despite popular beliefs they are good books as well. So Occasionally I'll be doing INDIE reviews series on my blog where I'll talk about Independently published books that I really enjoyed. So there's that.
I'm a bundle of contradictions
Okay so here's the personal part. There is a teeny tiny possibility that I take a loooong hiatus. We are talking about 5 months here. There's so nice way to say this. I am exhausted. Don't get me wrong, I love blogging and I love reading. But lately everything has been.. meh. I'm stressed about a lot of things. I could write a thesis on it. I have zero motivation and I just don't feel confident about any of my capabilities. One drawback and I get unbelievably anxious. Thus even though I'm excited about all the things I mentioned above, I might just not blog for a while altogether. It really depends on how am I feeling. I'm in class 12th (senior year) and I have like a ton of exams and stuff coming up. It might sound lame but I want to do well. But I also want to do so many other things? I don't think I can follow my heart right now. Okay, I'm just being really vague right now and none of this makes sense but whatever.
I guess It'll all work out in the end. I'm just glad I have someone who keeps me sane and is the sweetest, bestest person ever and sometimes I just want to look at him and cry because I thought I'll never even encounter someone as good as the boys in books and here I have someone even better. Cringy, but deal with it.
So I guess that will be it for today! If you read the whole thing then I truly adore you for keeping up with me. I hope you all are doing well both physically and mentally. I would love to have a chat with you below. If you're going through a rough time, I wish you courage to deal with it. And remember to not go gentle into that good night ❤