Hello! how is everyone doing lately? I'm sorry for not posting here lately, I've been too busy with school and other stuff. However I've been also on a reading roll. There's so many things I want to talk about today, partly related to books and partly not. This is going to be a really informal post so suit yourselves. Nevertheless, let us get started ❤
🍀 Defy me
*Spoilers ahead*
So defy me was an emotional heartbreaking roller-coaster and yet, I really really liked it. There were so many things in the book however that I didn't like or understand, which I'm hoping to get cleared on in the last book. Defy me is actually the first book that I tabbed with post it notes, reason being, it had mostly sad scenes so whenever something adorable happened, I tabbed that page. Also, Warner has never been more adorable. My poor heart. Here's a list of things I absolutely loved in defy me :
Kenji and Nazeera
Juliette (I'm NOT calling her Ella) and Emmaline's "conversation"'
Juliette killing her mother
Warner killing Anderson (Although that pig survived but it was so satisfying)
Warner and kenji talking about tangled ❤
The whole plane ride, to be honest
Warner being adorable
Warner and Juliette scenes
Warner got a birthday YAY (I literally cried)
Warner.Warner.Warner
"My love, my beautiful love."
🍀 Books I read in March & April
🔹Comments on the girl on the train by Paula Hawkins : I liked it but I didn't like it as much as I had expected I would. I don't understand the hype about it honestly, but it was very well developed for a thriller. I didn't like the characters, especially the main character, Rachel. The plot twist was sort of predictable but I think everything was planned precisely. If you're a noob at thrillers I'd recommend it.
🔹 Comments on Sapiens.. by Yuval Noah Harari : It was okayish, not something spectacular to be honest. If you're a history student you probably know most of this. There are some very interesting facts narrated in the book and I liked the voice of the book. I hardly read non fiction, but this one was easy to get through. Try it out yourselves!
🍀 I watched the movie 'After'
Okay..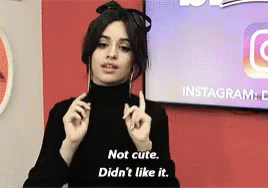 Is anyone surprised that I hated it? I have never read the book because of the AMAZING reviews It got but when the movie came out, I thought "Well okay, let us give it a chance" And OHMYGOD, It was horrible. That is one and a half hours of my life that I'll never get back. The romance was bad, I didn't like the main guy's British wannabe accent, the whole story was abysmal and don't even get me started on the characters. Everything was dull and bland. It only hurts me to think there is a book series of like three books with 300-400 pages of this absolute crap.
One of my favorite book tubers ; Kat from paperbackdreams posted a video thrashing the first book of after and it is hilarious and totally worth watching. That is 50 mins you won't regret. Watch it here
🍀 Stuff going on in my school (Protests & Fights)
🔹 I'm not really proud to narrate this, because I've been in my school since like 7 years and It is my second home. And thus it really upsets me when something so vicious happens. There were some boys who morphed pictures of these girls and spread it among themselves. This one girl found out about this and reported to the principal along with this really old female teacher. What was the conclusion? One of the guys who had done it was a teacher's ward and thus nothing happened to him. Instead, the girl was scolded for posting pictures on Instagram This whole incident went viral and everyone started posting stories about it, we even arranged a silent protest in school. The guy was suspended for a month, I guess. However, the point is that things like these start within institutions like school itself and it is our duty to keep a check against it. Nobody grows up and suddenly out of the blue starts disrespecting women. It is a culture which has its roots in childhood. It is the responsibility of the parents to encourage their children to be broad minded and respectful. Otherwise today it's only morphing pictures, you never know what might grow out of it once they're older.
🔹 Another thing I wanted to share with you all was that recently one of the students in my school who is a Muslim (and a teacher's ward) was called a "Terrorist" by one of his classmates and it just sparked a series of fights amongst the students. When I head of this, my mind automatically shifted to the book a very large expanse of the sea which I recently read and it just made me love the book even more because of its harsh realistic qualities. It is a book set after the 9/11 attacks and yet it still holds so much relevance, and not just in the US, even in the Eastern Asian countries. I really suggest the book, you can read my full review here.
I had more things to talk about but I forgot what they were. Haha, why am I like this. Anyway, I would love to hear how your weekend went. The only thing I'm looking forward to tomorrow is the battle of winterfell. What about you? -Anushka ❤