Shout-out to Rita @ bookish Rita for creating this lovely tag and tagging me in it ❤ My finals had been holding me up from doing anything in general, but It's over now. So yay? Now lets see what my ideal reading corner would look like..
💫 Setting the mood ~ Pick colors and lighting
I usually like to read in sunlight coming in from the window. It feels cozy and well, natural light is the best for reading. Plus blue and white is my aesthetic. And I'd love some greenery around me in the form of indoor potted plants. It would be perfect.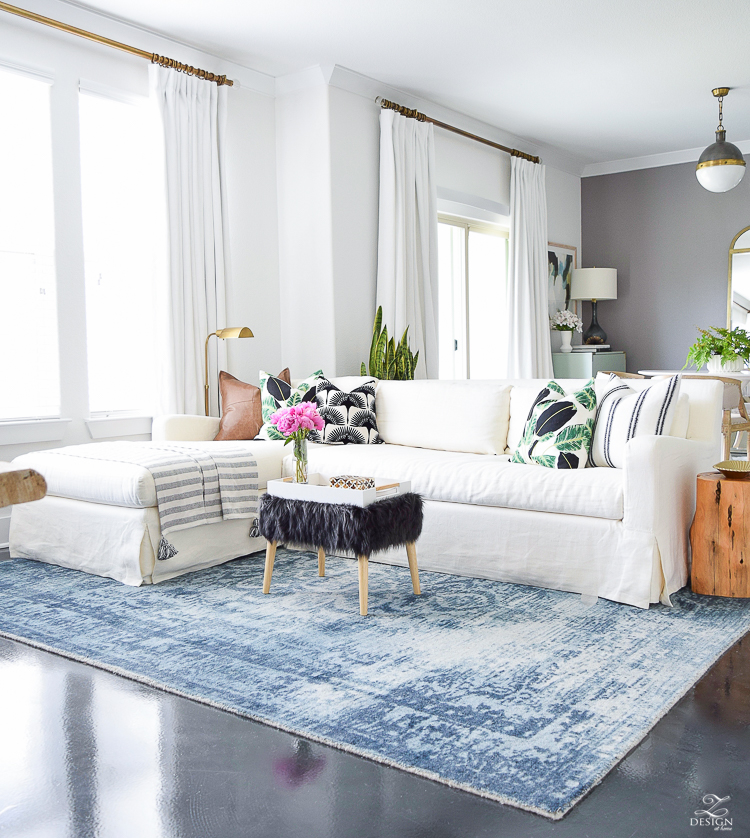 💫 Store your books ~ Where would your books live?
On my lovely wooden bookshelf! Although I do love books scattered around the room in piles and stacked up against the window space. Confession: When I used to watch pretty little girls, I would keep drooling over Aria's bedroom. It was so so perfect and brimming with books. See for yourself:


💫 Arranging and displaying ~ How will you organize your books?
I have a bookshelf and I've organized it by color. It doesn't look thaaat great because I don't own thousands of books, but it still looks pretty enough. All the colors that don't match are just kept on the top of the bookshelf or a different shelf.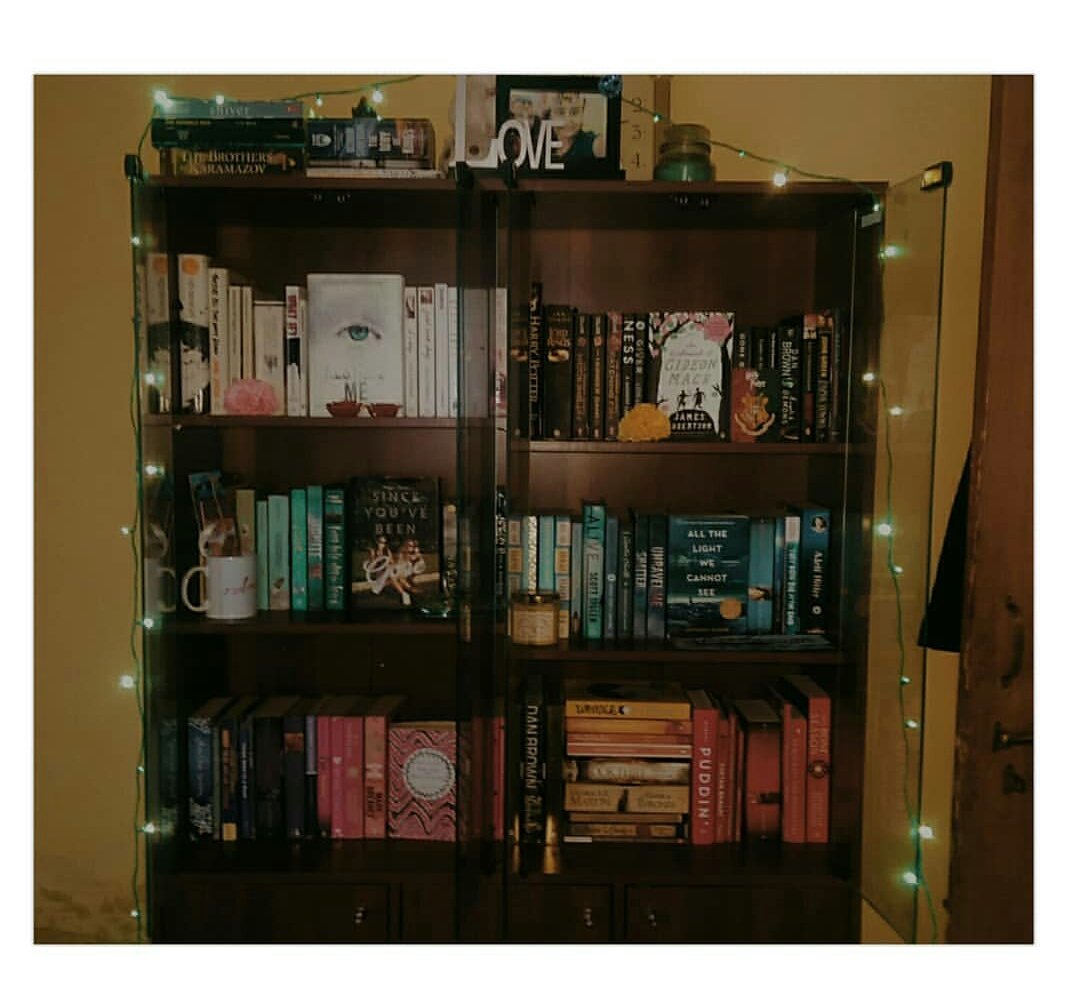 💫 Get comfortable ~ Where are you sitting or laying while reading
I'd really really like to say a comfy reading chair with a cushion and a support to rest my leg on BUT I have a really bad habit of eventually landing on my bed. I am like a restless cat and I can never find a good reading position. I keep moving here and there on my bed.
💫 Curl up with ~ Who or what are you snuggling with
No one!! I have the concentration level of a teaspoon. And If there is any living being with me in the same room while I"m reading, I wont be able to read at all. My warm blanket is enough.
💫 Cookies anyone? ~ Are you eating or drinking anything?
I usually don't eat anything because I'm too afraid to spoil my book. But I take coffee or cold drinks sometimes. Dry snacks works too as lng as I don't get my hands dirty.
💫 Who are you tagging?
I'm going to tag some of my favorite blogs here, I haven't been here for such a long time, I missed a lot of great posts. But I"ll be blog binging whenever I have the time!
🌈 I was contacted by the manager of Kotbee around a month ago and they've pinned up a wonderful article about all the book fairs of 2019 AROUND THE WORLD. It is really useful and something we'd all be really interested in. It is organised by month but you can also see book fairs arranged continent wise. Read the article HERE.
How are you all? My exams finally ended so I'm finally going to read the books off my TBR. Also I'm starting 12th grade this year so I'm really excited and nervous at the same time?? Anyway what did you think of the tag? what books have you been reading lately? I'd love to know ❤
-Anushka