Okay, this is going to be a long poSt.
But I'd be really happy if you stay and read ❤ Imean, I probably should have made separate posts for these, but I wanted everything compact. And I was too lazy.
This year, in terms of reading, has not been so great. I could not complete my Goodreads goal, mostly because I was too engrossed in academics and/or other things?? But that said, nevertheless, THIS YEAR BROUGHT ME JOY, HAS BEEN A TEACHER, AND HAS GIVEN ME BITTERSWEET MEMORIES. I talk about all of it below, starting with some of my favorite books this year!
Favourite Books
#5 Nevernight by Jay Kristoff
This was the first book I read in 2018 and I remember this because It was a very cold January, and I lay on my bed crying after finishing this book because I WAS TRAUMATIZED. The characters. Ohmygod. The plot twists. Ohmygod. The ending. OHMYGOD.
#4 The Hating Game by Sally Thorne
You know a book that just makes your heart all warm and it makes you feel really good for some reason? THIS IS THAT BOOK. It might not be philosophical and deep but It is a REALLY good romance. One of the best contemporaries I read this year. And Josh Templeman?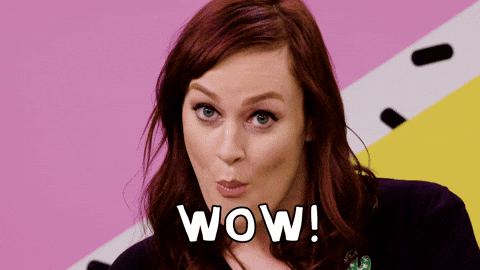 #3 The Nightingale by Kirstin Hannah
Another WW2 book I fell in head over heels in love with. Women empowerment finds its finest expression in this book through its complementary female characters. It is action packed, raw and overwhelmingly emotional. *I cried twice.
*Tell us something new??
#2 The Great Gatsby by F. Scott Fitzgerald
I think I've raved enough about this book to emphasize my love for it. Loved the book, loved the movie. Gatsby is my new fictional crush. I am so glad I read this gem this year, It kind of changed my outlook on people. If you missed my review, you can find it here.
#1 Restore Me By Tahereh Mafi
AHEM AHEM. DUH!? Did anyone really think anything else would occupy this position in my list? undoubtedly the best book in the series. Immense character development, CRAZY GOOD PLOT, And my love for my Warner only keeps inflating. I was really scared at first because usually, additions to book series end up in disaster but I was not disappointed. Cannot wait for the next book ahhh
Achievements & Experiences
TAHEREH MAFI REPLIED TO MY TWEET. Okay, It might not be a big deal to many but she is like one of my favorite authors and the creator of my love (Warner) and It is a really big deal to me. I literally started jumping in joy.
I GOT INTO THE STUDENT COUNCIL. I had always wanted to apply in the student council since 5th grade but due to my insane fear of rejection, I never did. This year I finally mustered up the courage and became the cultural secretary of the school. Of course, it has its ups and downs, but then what doesn't?
Had an amazing experience in RURAL IMMERSION PROGRAMME. It is sort of a 5-day trip organized by our school for 11th graders where we go live in an actual rural village (Siwan, it is India, Bihar) We talked to villagers, collected data about their problems and learned about their customs and traditions. I know It sounds boring but It was actually really fun, we enjoyed a lot with our friends.
I DID REALLY WELL ACADEMICALLY. I mean, I don't want to sound like a geek, but I got REALLY good grades this year. Mainly because maths finally left haunting me, I chose a different stream (Arts/Humanities) and I've been doing well. I'm curious, what is your major/subjects?
PUBLISHED MY BOOK ON WATTPAD and by that I mean the first chapter, which I have not updated since July?? I promise I will really soon! You can read it HERE and leave me your sweet or bitter? thoughts ❤
Things I need to work on in 2019
DRINK.MORE.WATER.
Get less irritated (Really need to work on this)
Stress less about grades
Work more for CLAT (It is the entrance exam for a good law college in India)
Start writing in a journal again
Lose weight. Pftt
Pretend I'm actually going to follow these. Shut up.
Posts I'm proud of (linked)
Hii, you're such a sweetheart if you made it till here (: I would ABSOLUTELY love to know how your 2018 went! If you made a similar-ish post, link it below!! Hope you have a lovely day ❤
–Anushka