I swear this ain't a self-reprimanding post. Instead, today we are going to see some of the stereotypes associated with book blogging and why it is A-OKAY to not follow any of the norms prevalent within the blogosphere. Also, we are going to be listing why I suck at book blogging and how you might as well *Lets's start 2019 with stressing less and enjoying more. Enough blah-blah, let's get right into the post.
*look at me talking as if 2019 has already begun. SO MUCH IS STILL LEFT. By the way, who else is doing secret Santa this year???
Hibernation
Yep, I'm a bear.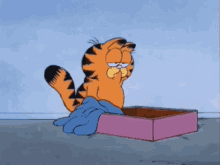 Here is the deal. I take breaks, which end up being loooooooonger than expected. (Same in the case of study breaks, hehe) Would I consider it as a slump? maybe. Would I consider it laziness? DEFINITELY. I know how overwhelming the guilt can be when you don't want to read or blog for a period of time and you sort of judge yourself because UGH WHAT KIND OF A BOOK LOVER AM I???
A human one.
It is totally, unflinchingly okay to not want to do something you love. For however long it may be. You don't have to persistent in reading, blogging etc etc like other bloggers. (Who are, by the way, SUPERHUMAN??) I know how not being regular can make someone feel down, so just remember these wise words of wisdom and don't be so hard on yourself.
Late in the game
Turns out, I am also a grandma. I am the kind of book blogger who is always BEHIND all the trends and new books. Honestly, there are SO MANY books coming up simultaneously, and there are already books from the previous years which I have to read and I CAN'T HANDLE THE STRESS, I'M A TURTLE. So as a consequence, while others are reviewing Queen of Air and darkness, you will find a review of the hunger games on my little blog. I do feel left out from the whole hype and discussion though.
But does that mean I am not an INCREDIBLY AWESOME BOOK BLOGGER?
NO. It just means I don't catch up with the hype that easy and I like to read everything at my own pace. I still haven't read like the MOST POPULAR books out there. But no worries, I will probably catch up till 2040. What I'm trying to say is that if you don't review the newest titles, it won't qualify you as a bad one. Just keep climbing up the hill grandma.
Getting personal
One thing you always read in one of those constructive posts about blogs is that STICK TO YOUR BLOG MAIN TOPIC if you want views and better stats. Which is, well, in fact true. Personal blog posts are discouraged usually. And quite evidently, I have a problem with this.
As much as I love books and reading. There are also other things which I am very passionate about. Poetry, for example. I remember I used to post some of my poems in here, but then I stopped and made a separate blog. Long story short, EVERYTHING WAS A MESS. I was reluctant to post anything other than book-related content, due to various reasons. But I think I'll start again.
The point is that you are free to post whatever you like, I personally, want to know who I follow as a person, more than books. If you want to post something different and personal once in a while, do it! Book bloggers are the sweetest bunch alive to share stuff with. ❤
ARC'S
When I first got into blogging, I am not going to lie, I REALLY WANTED ARC'S, OKAY? I sent requests to publishers, signed up at NetGalley and excitedly made a review policy. I remember taking leaps of joy when I got my first ARC.
Good old times.
I don't review Arcs now, because I feel that it is too much pressure for me and there are so many other books staring me in the eye. Having said that, I am not completely opposed to reviewing Arcs, especially not if it is something that I REALLY want to read. I often question if I, in fact, should review ARCs? or else will the society accept me as a legitimate book blogger???? ** Nonetheless, sanity first right?
**Stop being so dramatic, Anushkaaaa.
list of other peculiarities
I absolutely suck at #bookstagram
too slow to do read-a-thons
I don't own a plethora of books
I have not read The mortal instruments yet.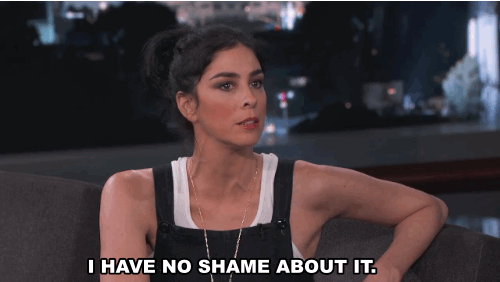 Hello lovely people, how are you all? My exams ended today so I'm extremely happy! Let me know below if you, like me, deal with these problems, or is it just me creating delusions in my head?? I hope you have a lovely day ❤ – Anushka